Timelines
Pre, Present and Post-Production
Stamp X, Y or Z at any point on multiple timelines. Create cue sheets in rehearsals. Analyse scene changes during the tech. Document the show after press night — with Stamp each file is a separate timeline and they work for you at any point in the production.
Notes
Capture ideas and insights from all of the production team.
Connections
Learn what everything is doing and when they are doing it.
Video
Never lose track of your notes with a visual reference.
Integrations
Bring ideas and data together
Collect events from any platform using our library of integrations and view them inline with your teams notes and recorded video.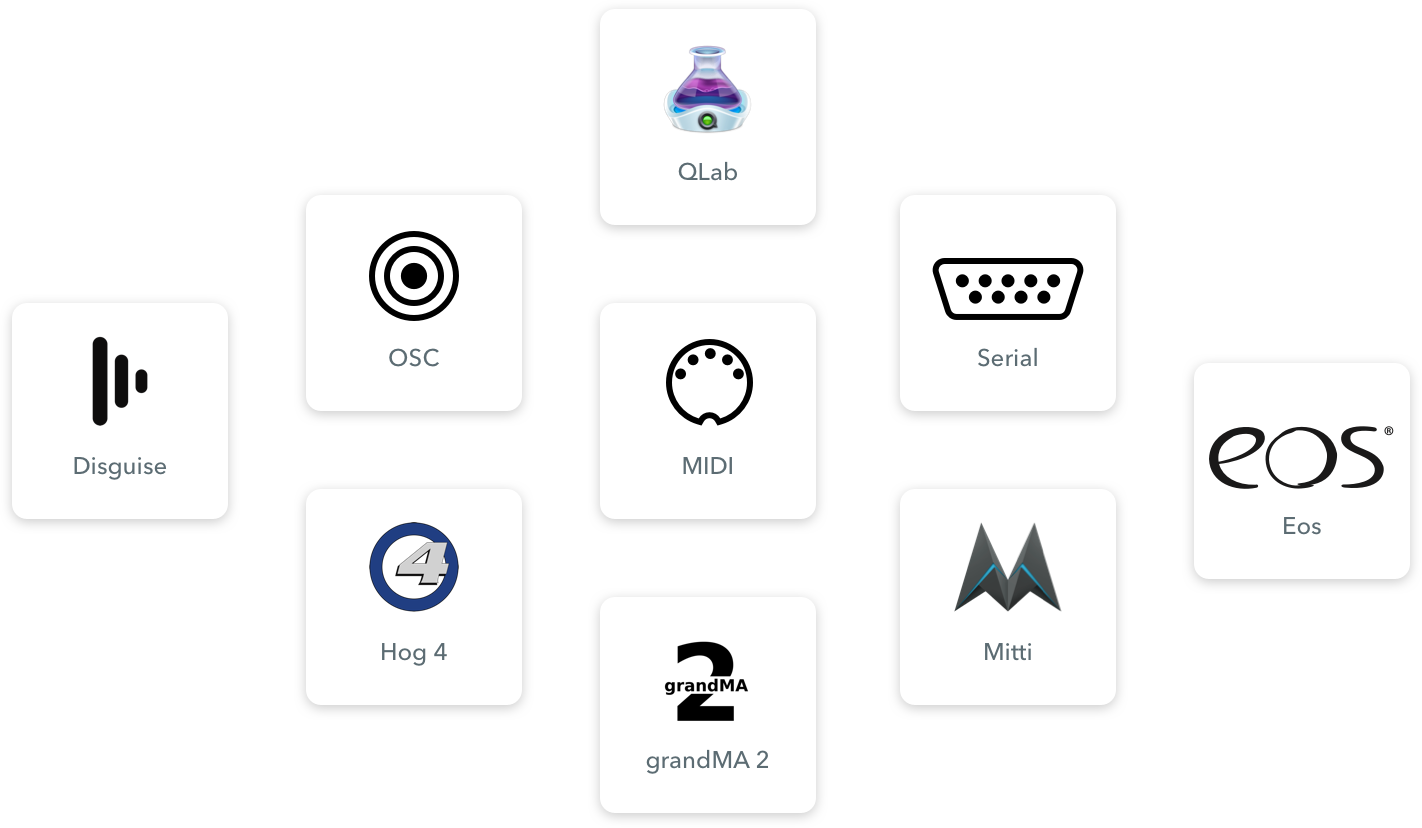 Step 1
Connect Stamp to all your creative tools.
Step 2
Point a camera at the stage and record.
Step 3
Run the show and make notes.
Design
An interface that keeps the spotlight on your production
Within the clean and simplified interface of Stamp lies a powerful collection of features.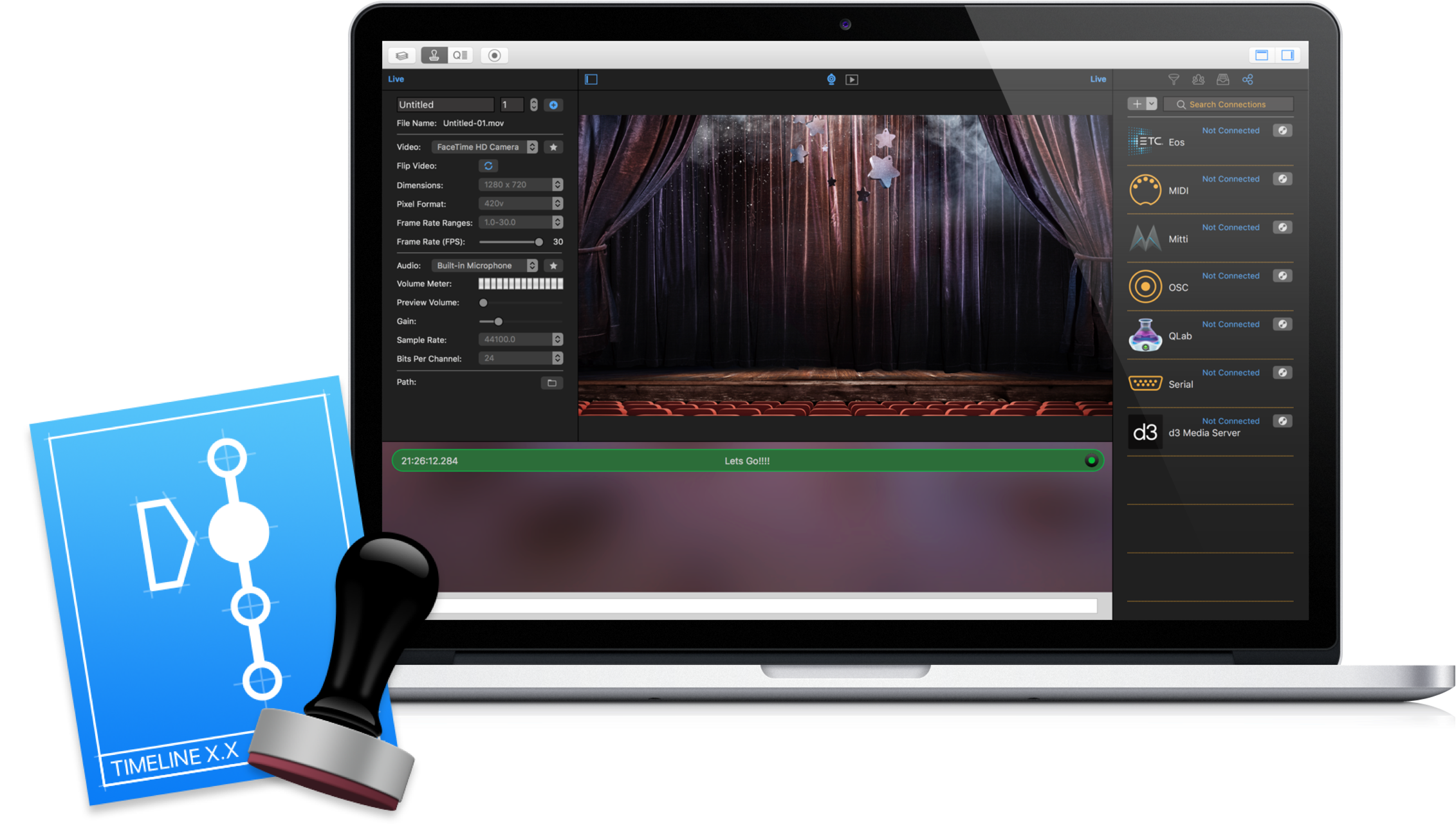 Ready to get started with
Stamp

?
Turn your ideas into world class productions
with a 14 day trial.